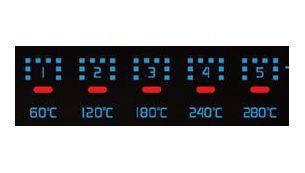 5 power levels to meet all cooking needs
5 power levels suitable for different cooking needs.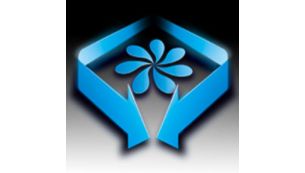 Cool to touch surface
Cool to touch surface gives comfortable cooking.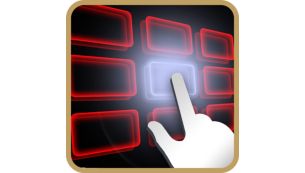 Sensitive sensor touch operational panel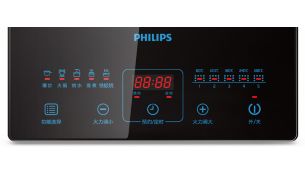 Easy to read digital display
2100W high power for faster cooking
Fast cooking with high power (2100w) to instantly seal nutrition
Fast cooking better seals nutrition into food
Philips Induction Cooker shortens average cooking time by more than 1/3 compared to conventional gas cooker. Result obtained by an independent test laboratory- Intertek Testing Services Hong Kong Ltd. Footnote: Test result can be obtained under written request
5 healthy cooking menus
5 healthy cooking menus featuring unique heating program.
Cooking time settings
1 to 120 mins cooking time settings.
Full glass panel
Full glass panel is easy to clean.
A-grade glass panel is solid and durable
A-grade glass panel is solid and durable